Our Micro-dermabrasion is nothing like others.
The advanced micro-dermabrasion is a passport to your healthier and younger-looking skin! The "true" micro-dermabrasion treatment minimizes fine lines, wrinkles, sun damage, acne, acne scars, uneven skin tone, large pores and brown spots / hyperpigmentation etc., with our correct techniques. Our high-end and state-of-the-art microdermabrasion equipment is good for all skin types including the sensitive skin. (San Jose, CA)

Serving: San Jose, Almaden, Los Gatos, Saratoga, Campbell, Santa Clara, Sunnyvale, Los Altos, Mountain View, Palo Alto and more.



Appointment Now!



Age is not the only enemy of healthy skin.
While microdermabrasion treatments in San Jose are the leading non-surgical method to help reduce the appearance of fine lines, crow's feet and other signs of aging, they are just as effective in the treatment of:

1. Fine Lines and Wrinkles
2. Sun Damages
3. Superficial scars
4. Uneven Skin Tone
5. Acne and Acne Scarring

By gently lifting away imperfections, Micro-dermabrasion treatments in San Jose will help improve the appearance of skin. In fact, it is safe to use on all skin types - male and female - and all skin colors, including Asian and African-American skin.

Finding your inner beauty should be a therapeutic experience.

And, with microdermabrasion San Jose, it is.

If you're like most people, you will find microdermabrasion treatments to be relaxing and enjoyable. First, your skin will be cleansed and prepared with a gentle cleanser. The treatment itself will feel like a delicate, exfoliating scrub brushed over the surface of your skin. Following the treatments, your skin will be treated with specially selected products designed to soothe and moisturize. Facial massage is often used to help penetrate the moisturizer deeper into your skin.

The entire process takes about 45 minutes. Immediately after a treatment, your skin will not only look healthier but also smoother and softer. Repeated treatments produce more visible resutls.

Don't stop there.

Maintaining the health of your skin requires daily care. Regular cleansing and moisturizing with specially selected products will help keep your skin fresh, toned and well-hydrated. Daily protection from the sun is essential.

To maintain the results you have achieved with microdermabrasion power peeling system, we recommend monthly treatments following your initial series.



Appointment Now!



PROFESSIONALLY PERFORMED MICRO-DERMABRASION IS A PASSPORT TO MORE BEAUTIFUL AND HEALTHIER SKIN!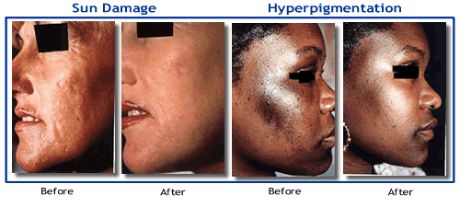 PROFESSIONALLY PERFORMED MICRODERMABRASION IS A PASSPORT TO MORE BEAUTIFUL AND HEALTHIER SKIN!

They say true beauty comes from within. Actually, it's just beneath the surface.

Your skin is the largest organ in your body, and maintaining its health is just as important as taking care of the rest of yourself.

Skin works hard to protect you from the sun, heat and cold. Over time, the environment's harmful effects will begin to show on the outer layer of skin the world sees.

Put your best face forward with professionally-performed Microdermabrasion power peel treatment at Nozawa International in San Jose, CA (next E. Los Gatos).

If you could remove that outermost layer of dry, dead skin cells, you would see that just below the surface lies a fresher, younger-looking face. That's exactly what Microdermabrasion treatments San Jose can do for you. By gently, precisely exfoliating the surface of your skin over a course of weekly sessions, Micro-dermabrasion treatments whisk away years of dull build-up, revealing a more beautiful you.

Brighter, clearer and more evenly toned skin is waiting for you in as lettle as four to six treatments. Over time, this repeated process stimulates the production of a new layer of skin cells, bringing with it an increased level of collagen and elastin, which futher improves your skin's appearance.

Your skin is too precious to risk on anything else.

Our microdermabrasion power peel in San Jose is the leading microdermabrasion system for good reasons:

1. Documented Clinical Results
2. It is the system that created the entire microdermabrasion sensation.
3. It is the most widely-used system in the United States today.
4. Microdermabrasion power peel treatments in San Jose take less time than many chemical or laser treatments.
5. Microdermabrasion power peel treatments in San Jose offer less discomfort and quicker recovery than most chemical or laser treatments.
6. Microdermabrasion power peel treatments in San Jose are affordable and safe and all skin types.

FOR HEALTHIER, CLEARER, AND MORE YOUTHFUL SKIN, ASK US ABOUT MICRODERMABRASION, ERACE PHOTO THERMAL & OTHER TREATMENTS.

Appointment Now!

COMMERCIAL-GRADE MICRODERMABRASION TREATMENT
*WE OWN MULTIPLE MICRODERMABRASION MACHINES PREPARING FOR DIFFERENT SKIN TYPES!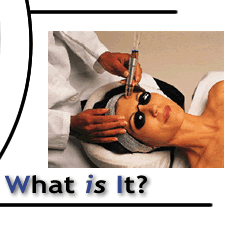 Micro-dermabrasion is still one of the most popular skin rejuvenation procedures. Although some argue about cost and safety of microdermabrasion, it is very safe at our San Jose correction center in terms of correct techniques and we believe that it is cost-effective for the type of results you can achieve compared with many medical procedures.

Generally, microdermabrasion results can include: improvement in the appearance of acne-prone or blotchy skin, removal of fine scars or wrinkles, rhytides, milia or sebaceous hyperplasia and enlarged pores becoming smaller. Sun-damaged skin or uneven texture can also improve as a result of microdermabrasion treatment.

Benefits and Results of Microdermabrasion in San Jose
Microdermabrasion in San Jose is the safest rejuvenation procedure because it's the least invasive. Micro-dermabrasions use hand-held devices to spray and circulate high-pressure micro crystal flow onto the skin. The machine mixes gentle dermal abrasion with suction in order to remove the outer skin layer. Now, because this skin layer only has dead cells glued together, it doesn't do any damage to the live tissue underneath.

Unlike dermabrasion or laser skin resurfacing, micro dermabrasion takes no more than 30-60 minutes. In our San Jose correction center, most of patients' redness subsides by the time they leave the salon. They can go back to their normal activities right after our microdermabrasion treatments.

If you have used over-the-counter microdermabrasion kits and did not get enough results, Microdermabrasion San Jose can help! In our opinion, you'd be amazed with huge improvements as you already know the limited efficacy of at-home version.

Even if you have a low pain threshold which means that any rejuvenation procedure that hurts during and after, microdermabrasion typically only makes the skin tingle which is something most people are comfortable with. You can have micro dermabrasion virtually anywhere on your face and body (neck, chest, back and hands), with a few exceptions (like eye lids).

Another important benefit is that microdermabrasion can be performed on all skin types and colors (including sensitive skin in terms of correct techniques), without significant side effects.

It's also easy getting ready and recovering from micro-dermbrasion in San Jose and there is no contraindications in terms of correct techniques.

How Much Does Microdermabrasion Cost?
The one million dollar question! Being a non-surgical procedure, microdermabrasion is cheaper than other skin rejuvenating procedures. For example, dermabrasion or laser resurfacing sessions can cost over $2,000 - $5,000. The average cost of microdermabrasion is $100 - $150 per session (you may need around 6 microdermabrasions for best results) at a spa or doctor's office. Microdermabrasion San Jose is proudly offering Online Special Price. Please remember that we are specializing in micro-dermabrasion and perform micro dermabrasion more than anybody in the area! We can help to bring the quality of your skin to the next level!

FINE LINES, WRINDLES, SUN DAMAGE, SCARS, UNEVEN SKIN TONE, ACNE AND ACNE SCARS? NO PROBLEM!
Make an appointment today!

Ask us about package deal for even bigger discounts!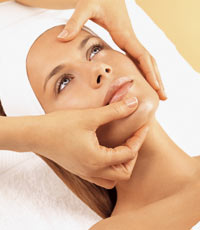 PROFESSIONALLY PERFORMED MICRODERMABRASION IS A PASSPORT TO MORE BEAUTIFUL AND HEALTHIER SKIN!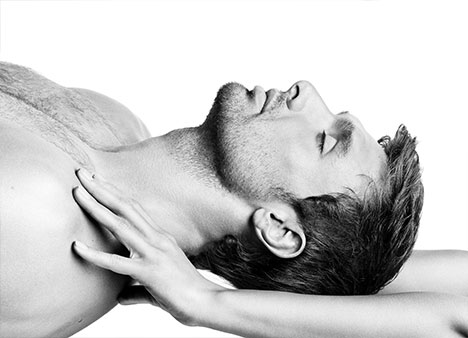 PERFECT FOR A REAL MAN TO ENHANCE HIS LOOK!
Appointment Now!

Tip: Don't trust many review sites about microderm as they are often competitors & some are not legitimate.

HOME
SPECIAL PROMOTION