Popular Add-On Service!
Fast - full set 20 minutes to 45 minutes depending on the individual.
Lash Extensions enhance your natural beauty dramatically and safely. They are ideal for special events & meetings, dating and vacation! They can be suitable for everyday life!

Secrets of Models and Movie Stars...
The Eye-Lash Extension was a secret of many models and movie stars in the past. In recent years, it is available to rest of us! It lasts many weeks. Looks INCREDIBLY NATURAL! Longer, Fuller & Thicker Eyelash for fashon, wedding and party! Beautiful lash at school, office and home! You may swim, shower, sport and more! Sexy...Sensual...YOU ARE SPECIAL!

Add-On Price: $90

* Natural and weightless.
* Feel and look like real lashes.
* Relaxing and comfortable procedure.
* Resistant to water.
* Lashes are available in different lengths from 6mm - 16mm.

BEFORE - Lash Extensions

AFTER - Lash Extensions


Lash Extensions Before and After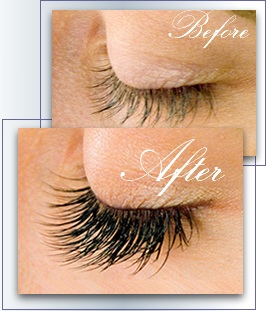 Lash Extensions Before and After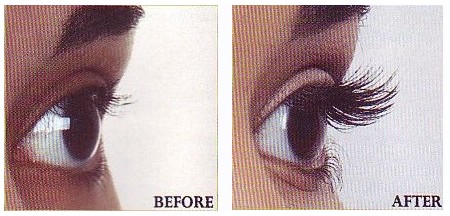 Serving: San Jose, Los Gatos, Saratoga, Campbell, Santa Clara, Sunnyvale, Los Altos, Mountain View, Palo Alto and more.