Your Time-less Beauty with Permanent Makeup in San Jose, Californa!
Permanent Makeup San Jose California is a true art for more beautiful you! Brow tattoo, eyeliner tattoo and lip tattoo are common since ancient age to enhance female beauty. In recent years, new technology and technique are available for the faster, longer-lasting and more beautiful results. Permanent makeup San Jose CA; eye brow tattoo, eyeliner tattoo and lip tattoo are great for busy people such as a working lady, mother and student etc. to save time to put makeup in the morning and to look great even while sleeping. We are concentrating on the advanced hairline eyebrow that looks incredibly natural and eyelash enhancement lash line tattoo. Natural Looking, Safe Procedure, Faster Procedure Time, Minimum Discomfort, Faster Recovery Time and more! You will feel very comfortable and safe in our facility!

Serving: San Jose, Los Gatos, Saratoga, Campbell, Almaden, Willow Glen, Santa Clara, Sunnyvale, Los Altos, Mountain View, Palo Alto and more.

Permanently Enhance Your Natural Beauty w/ Permanent Brow, Eyeliner, Lip Line & Semi-Permanent Eye Lash Extensions!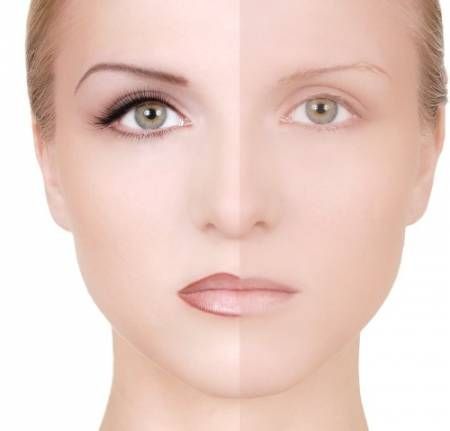 Frequent Questions about Permanent Makeup and Cosmetic Tattooing

Permanent Make-Up San Jose CA - Benefits, Procedure and Process explained

Permanent Makeup is a personal decision that only you can make. This information can help you make an informed decision after weighing the benefits, learning about the procedure and the natural healing process.

Permanent makeup (Also known as micropigmentation, cosmetic tattooing, and intradermal pigmentation) is a method of applying natural or synthetic pigment into the dermal layer of the skin. This technique has been medically developed and specifically designed for safe, permanent application. Permanent makeup is used for a variety of enhancements such as enhancement of eyebrows, eyeliner, lip liner and lip color. This technique can also be used to treat skin irregularities, scars, and areolas.

This is beneficial for clients who:

•Are active and want to save time.
•Have poor eyesight.
•Have allergies to make-up.
•Are physically incapable of applying make-up.
•Wish to correct asymmetrical facial features.
•Desire freedom from makeup.

Permanent Make-Up

•Artistically applied to enhance your natural appearance.
•You'll look your best... and no one will suspect.
•Save on makeup expenses and have more time in your life.
•Thorough consultation lets you see how you will look before the procedure is done.

Permanent Makeup is artistically applied to enhance your natural appearance. You'll look your best and no one will suspect.

Eyebrows

Properly shaped eyebrows will enhance your face shape and frame your eyes without dominating your features. Multi-colored hair strokes can be blended for a soft, natural look. How great it would be not to worry about sweating or wiping your brows off. You'll never have to match them again!

Eyeliner

Soft color can be applied as an enhancement or a thicker defined line for a more dramatic effect. Dimension is created by implanting more color to the outer edges and tapering to the middle.

A smokey eye shadow look can also be an alternative. No more runny, smudgy eyeliner. Great answer for contact wearers, too.

Lips

Size, shape and color can be altered. Accentuate the outer lip liner and blend color to the middle for a natural look. Correct a crooked lip line or just add definition. Lip enhancement helps prevent lipstick from bleeding and minimizes the appearance of wrinkles.

Brows ~ Natural-Looking Enhancement! ~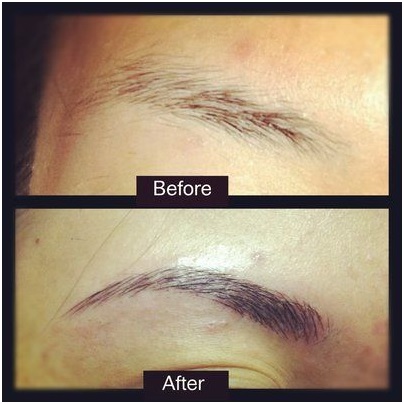 Or, Do You Prefer "Semi-Permanent"? We Can Do It! ~ Looks Incredibly Natural. Lasts 6 Months To 1 Year. No Permanent Commitment. ~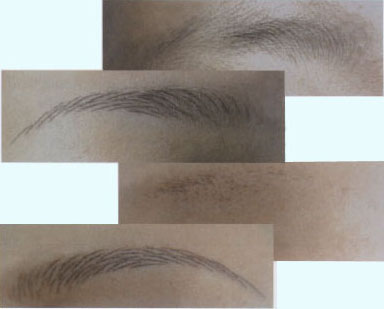 Eyeliners ~ Enhance Your Eyes! ~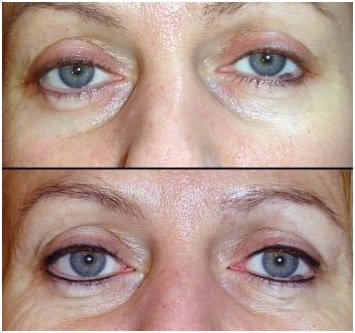 Safe, Fast & Beautiful! Contact Us Today!